What You Should Expect When Calling An Emergency Locksmith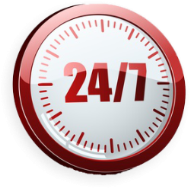 When it comes to everything in life it helps to hope for the best and plan for the worst. That way, in case the worst case scenario happens, you will have a way of dealing with it. A good example of this concerns locksmiths. We try not to lose our keys or lock our keys in our vehicle. However, it is bound to happen. By having your emergency locksmith information researched and available, you can quickly and effectively solve an otherwise challenging dilemma. Lets take a moment to discuss what you should expect when calling an emergency locksmith and how you can prepare for this ahead of time.
Use A Certified Locksmith
When searching around for a locksmith, be sure that the person you choose is certified. Some locksmiths out there will attempt to profit from your emergency by charging more for their service. Those who are certified are significantly less likely to try and take advantage of you by charging more. Along with ensuring their credentials, be sure that your emergency locksmith service comes with 24-7 service. Though it may cost more, you never know when you will need their services and this can be very helpful in your future.
Inform Them Of The Nature Of Your Emergency
When calling, the best thing you can do is to provide as many details as possible about your location and the nature of your problem. The more time it takes an emergency locksmith to find you, the longer you will have to wait. In addition, if the locksmith has to go back to their office to find the right tool then you are losing out on time that could otherwise be spent moving past this.
Provide Specific Details
Say your emergency involves getting documents out of a safe. You may need to send these documents in the mail today. Let the locksmith know of the deadline as well as any details regarding the safe you are using. You may be asked a series of questions and the more carefully you respond the quicker the overall process will go.
Automotive Locksmiths and Quick Reaction Time
Some companies or businesses keep locksmiths mobile to quickly respond to the needs of their customers. Check to see if your locksmith company or person does this as it may dramatically speed up how quickly you are helped.
Locate an insured locksmith
Protect yourself! Make sure that the locksmith that you hiring is insured. An insured locksmith will be covered if anything should go wrong. Have confidence and peace of mind hiring an emergency locksmith that is insured. – A must when hiring a local locksmith!
About Author
Comments are closed